AIR HOCKEY TABLE ON RENT IN DELHI NCR
A fun game is the one that is not at all complicated. Easy to play is what kids and adults want. Rent Air Hockey Game because this is the simplest game and actual fun. Although it is known as an easy game, well some people take it seriously and then is the time when it becomes fun. Hire Air Hockey Table On Rent In Delhi Ncr, because this is the one game that everyone enjoys no matter what age group they belong to. You can have an ultimate party at home when you contact air hockey table providers in need of air hockey table for hire. Kids will love this most entertaining thing, if you rent air hockey table for kids birthday party. Average cost of this game for purchasing is 80 thousand and 10 thousand for rental in Delhi Ncr.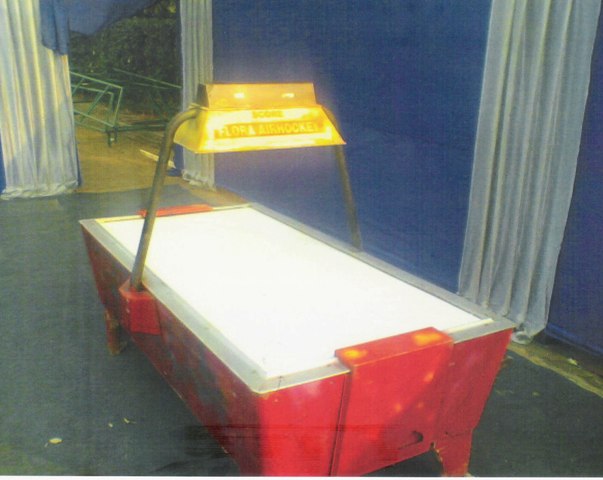 What is an Air Hockey Table?
Before you decide to have an air hockey table on rent at your party, we want to make sure that you know what exactly air hockey table is about.
Hockey has been a fun and challenging sport but it is not possible to play hockey at home or a party right? Here comes in place the air hockey table that allows people to have hockey fun at home!
It is a small table for two people to play in. There is a low friction table and two players play against each other.
Rent the Easiest Game for Ultimate Fun
Renting an air hockey table will be easy in your pocket and you can return it back when you are done playing! Renting is the best solution when it comes to organizing successful events as you will then not need to stress about the arrangements.
Air hockey game also provides physical activity and a healthy lifestyle. It is a very simple game. It is a game of strategy and skills. Additionally, once you get to know about the technique, you will become one of the toughest opponents to beat!
You just need to make sure that you do not put a lot of pressure while hitting. Also, it can damage the table and make the game a little harder for you to win. If you somehow calculate the next moves of the opponent you can become an air hockey table star!
Not only for kids in birthday parties but air hockey proves to be a fun game to play when it comes to the corporate world. No matter what age you are, this game can bring a child back in you.
Conclusion
This game too requires no extra skill set or knowledge. You just need to relax your mind and have the best time of your life. Some people do hesitate to play certain games but this one brings the child out of you.
There can be different ways to play Air Hockey Table For Kids. You can try betting over who wins or even play in teams.
If you are organizing a birthday party for your child, you can have an air hockey table on rent. Kids will surely enjoy it to the fullest.
So let the fun begin by hiring an Air Hockey Table On Rent according to your needs and demands. We will provide you air hockey table for kids at your doorstep!
Hire Us Now:
Call us at +91-9999990921, 8800690921 or mail us – harry4events@gmail.com. We at Birthday World are top air hockey game table providers in Delhi, Faridabad, Gurgaon, Noida, Ghaziabad, Manesar, Agra, Mathura, Palwal, Hisar, Karnal, Sonipat and many more cities.